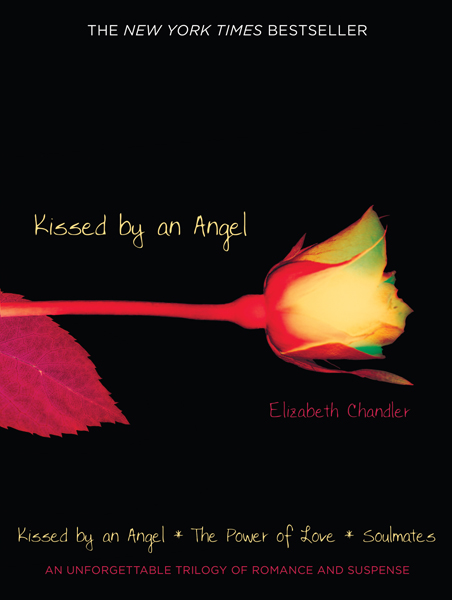 The Kissed by an Angel Series
Kissed by an Angel, an omnibus of the first trilogy:
Kissed by an Angel
The Power of Love
Soul Mates

Translations: Bulgarian, Danish, French, German, Hungarian, Italian, Lithuanian, Polish, Portuguese (Brazil), Russian, Spanish, Turkish
Kissed by an Angel
Meeting Tristan is the best thing that has ever happened to Ivy. But when Ivy's boyfriend dies, her world comes crashing down. She cannot imagine loving anyone else, and her once strong faith in angels is destroyed. But Tristan is close. If only she'd believe again, he'd have a fighting chance to save her from the danger she can't see closing in on her. With the help of friends, including Will, a guy who has fallen in love with Ivy, angel Tristan can break through. But if Tristan succeeds in working through Will, his mission on earth will be finished. Does saving Ivy mean losing her just when he's finally reached her again?
New York Times Best Seller
USA Today Best-Selling Books Top 150